Building on a long track record working in the Sahel and Lake Chad region, Salam joined the International Center for Religion and Diplomacy (ICRD) and Global Research Insights (GRI) to carry out this action research project for the U.S. Agency for International Development (USAID) in the Lake Chad region of Chad and Cameroon.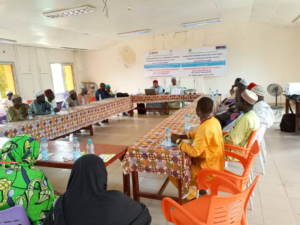 The project implements and evaluates Salam's training curriculum for informal religious school educators. The curriculum's teacher training manual covers effective teaching techniques, critical thinking, and civic values from a culturally and religiously adapted framework. It has been validated by relevant local stakeholders. The training brings the manual to life through two rounds of workshops for a total of 192 participants (religious school teachers) with observations and coaching following each round as well as two peer learning conferences following the second round of workshops.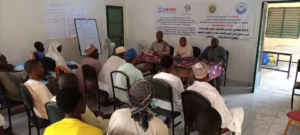 The evaluation of the curriculum consists of a randomized control trial (RCT) in which the 192 training participants (the treatment group) and a similarly large number of control group members are randomly selected from a comprehensive list of qualifying Quranic schools. Both the control and the treatment group, as well as their students, will receive evaluation
surveys at the beginning and end of the project to measure any changes in their attitudes, knowledge, and skills that relate to the content of the curriculum. The randomized control trial methodology means that statistically significant changes found in the treatment group and their students but not in the control group and their students can be solely attributed to the curriculum intervention.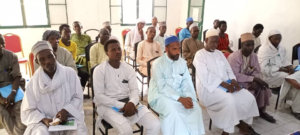 Ultimately, this project will provide new evidence on how religious peacebuilding interventions in effective teaching techniques and civic values may affect community resistance to violent extremism among informal educators and students in the LCR. These findings will be published and presented to relevant donors and local and international stakeholders at a regional outreach symposium at the end of the project.